Florists Barnet
Finding an affordable florist in Barnet, EN5 needn't be difficult. Our talented florists create beautiful cheap bouquets suitable for all occasions and every budget. You can rely on each florist to use the finest fresh blooms and create your perfect flower bouquet. Each arrangement is designed by an experienced, qualified florist who ensures the bouquet you choose looks amazing. Besides providing great value for money on all floral displays, we give all our customers huge savings on each of our flower delivery options. Discover stunning floral arrangements on our website and order your bouquet today.
Cheap Flowers Delivered to Homes in EN5 and N2 Areas
Never pay more for exceptional flowers when Florists Barnet have bouquets for every occasion in EN5 at the fraction of the cost of high street flowers. We send flowers by post in Barnet for every occasion including birthdays, anniversaries, Valentine's Day and any other special event. Order one of our fantastic flower bouquets and let an experienced florist create the perfect arrangement for your special celebration. Send cheap flowers to those you love without worrying about the cost or the quality of the blooms. Find out more by getting in touch with our professional florist today.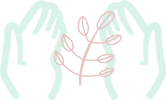 Fast Flower Delivery to Any Address in EN5 Region
Punctuality is a concern of many people that want to send flowers online, and you can trust our operatives to ensure your flowers arrive in their final destination in EN5 and N2 areas promptly. By providing the same-day flower delivery service and next day flower delivery service, we help all customers to order last-minute floral gifts for friends and family. When you require a speedy flower delivery service, visit our site and choose a beautiful bouquet which will then be delivered quickly to your chosen address in Barnet. For flowers that arrive on time every time, choose Florists Barnet.

Flowers by Post in Barnet for Every Occasion
It can sometimes seem that there is a special event to celebrate every month, and if you want to send flowers to your loved ones every single time, you could begin to worry about the expense. Have flowers delivered for less and enjoy gifting beautiful blooms for birthdays, Mother's Day, Father's Day and simply to show your friends and family that you care. Even our same-day flower delivery and next-day flower delivery options are affordable and allow customers to send amazing bouquets cheaply to addresses in Barnet and the EN5 postal region.
Well Known Barnet Flower Shop
As an online flower store serving EN5 and N2 areas, we make the process of shopping for the perfect bouquet simple and convenient. Browse our user-friendly website and select the flower bouquet you want to send to your loved ones in Barnet. Then just follow the steps to place your order. Your order will then be viewed by a talented florist who will carefully arrange your flower bouquet. Our website features a huge range of posies and flower displays for every special event - from anniversary flowers to sympathy flower arrangements available to order even on short notice. Take a closer look at all the blooms we offer and order a fragrant flower arrangement for your best friend, relative or even for yourself!
Send Flowers Online in Barnet EN5
Sometimes it is not so convenient to visit a high street florist but ordering fresh flowers online provides you with a flexible and helpful option. Our online flower delivery services make it simple to choose a bouquet and delivered it to any address in Barnet, which is why so many people choose our online flower shop. Browse our comprehensive selection of flower arrangements and order bouquet, without the need of leaving your home. Make your life easier and order flowers from our online flower store whenever you want to send sensational flowers in EN5 as a gift.